Safe, Confidential & Accepting
Our office provides a warm and safe environment. First, we seek to hear from you and understand your experiences. We can then begin providing counseling, therapy, and insight. Our conversations will remain private and confidential, and our team will be accepting of you throughout.
What to Expect at Your First Session
Please book your initial appointment by phone. When booking, please ensure that you select the correct therapist.
We recommend 90 minutes for the first session
Please come 5 to 10 minutes early
Please note that we must follow these restrictions:
If you are a divorced parent with shared custody, we need consent from both parents prior to seeing a minor
If your teen is 16 years old or older, we require themselves to sign off on receiving therapy
If you are a foster parent, we require your dependent's social worker to sign off with permission prior to the therapist seeing the individual
Payment is required at the time of visit. We cannot provide direct billing but accept credit cards, etransfers, and cash.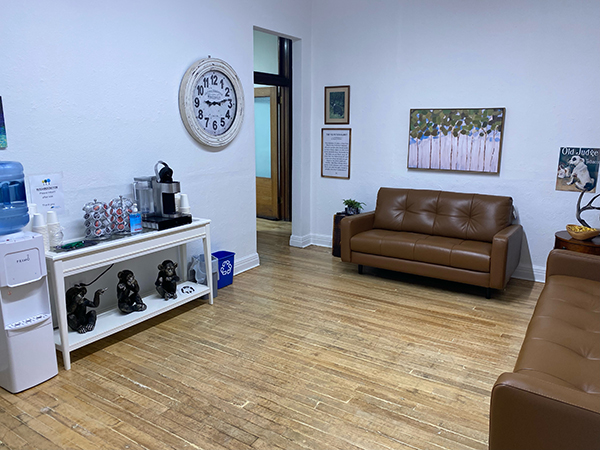 ADHD
ADHD can be managed through support, strategy, and building positive self-awareness. We assist teens and adults with:  
Inattentive or mixed type (inattentive & hyperactive) ADHD
Other executive functioning challenges
Anxiety that results with (or is increased by) ADHD
Explosive behaviour (meltdowns)
Conflict Resolution
Conflict resolution is designed to find a peaceful solution to a disagreement. Conflicts naturally result among co-parents, those sharing custody of children, friends, neighbours, and families. Our proven mediation strategies will help you and the other party:
Understand the real issue
Manage the stress of the conflict
Learn to better respect the differences among people and parties
Become more aware of the feelings and words of others
Power struggles, changes in relationships, poor communication, avoidance of issues, and incorrect assumptions can lead to seemingly unrepairable conflict. Let us help you to a resolution that will consider everyone's best interest, and tools that will help you repair those relationships.
Addiction Counseling
Our addiction counseling services include alcohol and drug abuse, gambling issues, and sexual compulsivity.
Anxiety, Stress and Depression Counseling
These challenges can also present themselves as depression, anger, uncertainty, panic attacks, and loneliness.
Our psychologists have the tools and experience that will help you manage anxiety and stress much better, letting you live life to your full potential. We're here to listen, encourage, and advise.
We have expertise in the areas of:
Teen and adult anxiety
Childhood and adult trauma
Pregnancy and birth-related experiences
Sexual abuse
Self-harm
Suicide ideation
Grief Counseling
Grief is an inevitable part of life, and many people need help navigating through it. Grief may result from bereavement, broken relationships, and much more.
If grief has you feeling lost or lonely, know that you are never alone – our trained psychologists are here to help you through the most difficult times of your life.